How many times have you lost your text messages after your phone crashed? Or you actually forgot to backup SMS before you proceeded with updating your phone or went for installing a new firmware that would wipe / delete all your data and text messages, leaving you in a pathetic situation. There are multiple number of apps that are available in the Google Play Store that allow you to backup and restore SMS on Android phones, but the best of them is: SMS Backup & Restore.
SMS Backup & Restore lets you backup your text messages from any Android phone. It is basically a very small app, but works faultlessly on any Android phone that is available in the market and is attuned with Android 1.5 and above.
SMS Backup & Restore Features:
The salient features of this simple app are mentioned below:
Backup SMS messages

in XML format.
Automatic scheduled backups – Automatically backup text messages.
View backup contents on the phone.
Option to backup selected conversations.
Email a backup file.
Delete all SMS messages on the phone.
Backup Text Messages(SMS) on Android SD Card/ Also Restore it
Backups are generally created in XML format and after that saved to your device's SD card. That XML file is later on able to be converted to other formats, and you can also view it on a computer. You also get the opportunity to e-mail your backup files with ease to anywhere you wish from within the app.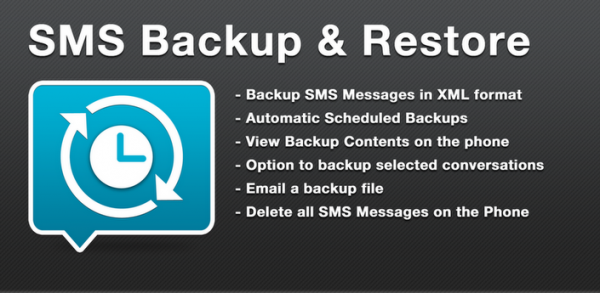 How to Backup SMS Messages on Android
So, you are looking forward to backup your text messages? Proceed with the simple instructions given below:
Step 1 - First thing to do is Download and install SMS Backup & Restore on your Android phone.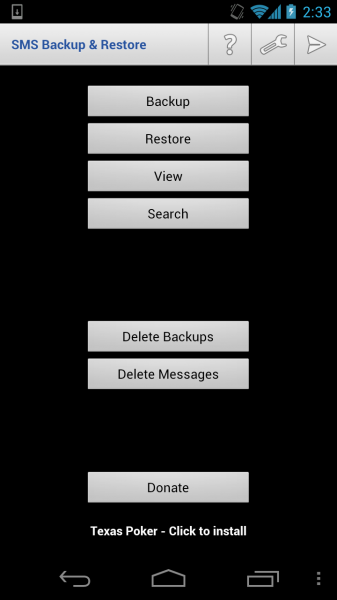 Step 2 - After that tap the Backup button in order to proceed.
Step 3 - Enter a file name and then press OK to proceed. Now the backup process will start.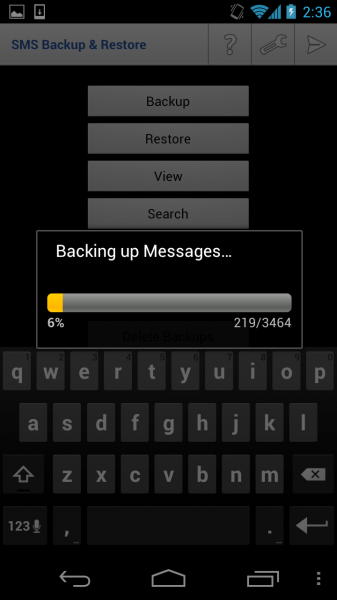 Step 4 - That's all. Your phone will vibrate when the backup is completed and will show you a report containing details.
SMS backup process is finished! Now if at any point you are willing to restore your SMS messages back on your Android phone, you can follow the instructions given below to proceed with that.
How to Restore Text Messages on Android
Step 1 - The first thing to do is open SMS Backup & Restore.
Step 2 - Then tap the 'Restore' button.
Step 3 - Third step is to select the backup file and tap the OK button for the similar restore process to begin.
Step 4 - That's all folks. Your phone will vibrate when the restore is finished and will show you a report with details.
You have successfully backed up and restored your text messages on android. If you want to backup apps on android or want to backup call logs on android then check out my previous articles for details.