Today here is real guide to jailbreak iOS 6 using redsn0w only for A4 based iPhone and iPod touch. With the recent release of iOS 6 a few days back, most of us are already looking forward to jailbreaking it and we have the steps for the task already.
The jailbreak iOS 6 explained here in this article is a tethered jailbreak that is only applicable on A4 versions such as iPhone 4.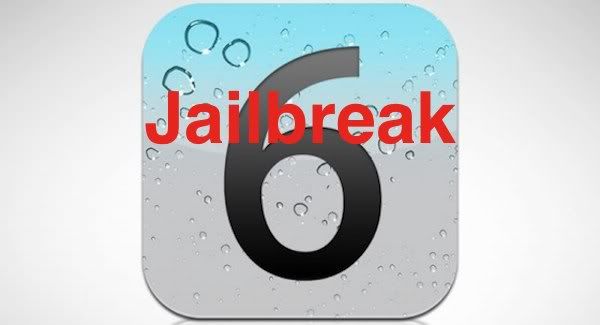 Also, it is important to note that Cydia installation tool in this or any jailbreak is not available as yet. This means, a manual installation is required.
Read on to jailbreak iOS 6 if you are still bent on getting it done.
Here is some news about jailbreak iPhone 5 iOS 6, check it out.
Jailbreak iOS 6 Using Redsn0w
Step 1: Update your device to the new release iOS 6 or install it and make sure you know where the iOS 6 IPSW firmware file is located on your device. Mac users can follow the path /Library/iTunes/iPhone Software Updates/ for the file if they did not get iOS 6 through manual procedure and it wasn't updated through iTunes. Once done installing iOS 6, connect your device to the computer and switch it into DFU mode.
To Download iOS 6 IPSW Firmware Click Here
Step 2: Next you need to get RedSn0w 0.9.13 and download it.
[adsense]
Step 3: Once downloaded, run RedSn0w. Click on Extras then chose IPSW and finally select the iOS 6 firmware file that should be correctly recognized by it.
Step 4: Click on the option Back and hit Jailbreak. A dialogue box will pop up notifying "preparing jailbreak data". This will be followed by another page showing up containing a number of options. Select Install SSH if not already selected and hit Next.
Step 5: Jailbreak process has been initiated on your iPhone that will be confirmed by a message shown on your device saying it is a tethered jailbreak.
Step 6: When you are taken back to your device's Lock screen, the jailbreak is complete. You need to put your device back to DFU mode before proceeding with anything else.
Step 7: Hit Back again and click Just boot. A tethered boot will take place indicated by the pineapple showing on your screen. Close Redsn0w when boot completes and you are directed back to your Lock screen.
Jailbreak iOS 6 & Installing Cydia
Step 1: Go to Settings from your iOS device, click Wi-Fi followed by clicking the arrow showing in front of your connected router. Look for the IP address for your Wi-Fi router. In the image, IP address is 10.0.1.27.
Step 2: Connect a computer to the same Wi-Fi network router and open its Terminal app.
Step 3: Type in: ssh root@10.0.1.27 in the terminal and put in the same IP address as is for your iOS device.
Step 4: It will be connected after some seconds and you will be asked for your iOS device's password. Enter alpine for the password.
Step 5: When connected, put in the following given string into the terminal:
wget -q -O /tmp/cyinstall.sh http://downloads.kr1sis.net/cyinstall.sh && chmod 755 /tmp/cyinstall.sh && /tmp/cyinstall.sh
Step 6: After a few prompts, you will see your iOS device rebooting and finally Cydia will be installed on your device. Overlook any permission errors along the process on terminal.
You have successfully achieved a jailbroken iOS 6 with Cydia properly running. Enjoy!
Jailbreak iOS 6 using Redsn0w is successful now, in case of any questions, please comment on this article.