It is important to note what exactly is screen display resolution. It is the number of discrete pixels in each dimension that can be displayed on a specified computer screen. Every Windows follows a definite set of screen resolutions and the features are designed to work accordingly. A screen resolution here determines how much the Windows can fill up on your computer screen. The resolutions can be changed accordingly to the user requirements. The user either can contract everything to get a compact screen or can enlarge it.
For Windows 8 users they can change the resolutions according to the program they want to run. Follow the following procedure if the program requires any change in the screen resolution.
Steps To Change Display Resolution in Windows 8
Step 1: Find some empty space in your display right-click. A menu will appear select Screen resolution from it. The Windows of screen resolution will appear.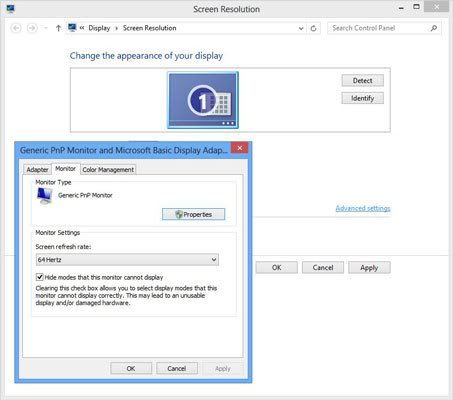 Step 2: Click on the resolution drop-down list and using you mouse adjust the bar with high and low. for the user convenience there is a small preview screen that shows how the setting will be if you apply them.
There is a point that should be considered that when you change resolutions to see more pack on your computer screen, the text size automatically gets smaller. The best results can be seen according to the Windows recommended settings. For Windows 8 the screen resolution that are recommended are 1366 x 768 or higher.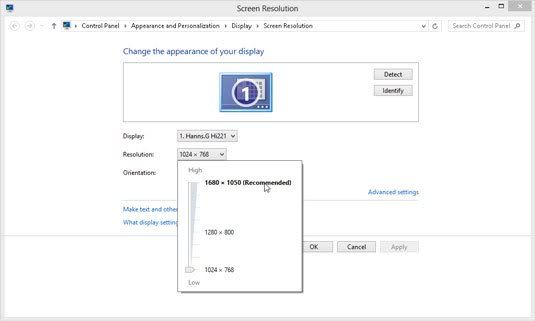 Step 3: Click on apply button and see the settings you made. Click the keep changes button and press enter to save the settings.
While Windows changes the appearance, it requires some time and for that span of time, you won't be able to see or click on the screen.  However, if there occurs a technical problem and you are not able to see the changes then Windows will automatically change back to the original settings.
Step 4: After done with all the settings and click OK. Now you can enjoy your new settings of screen in Windows.