The Hibernation feature of  operating systems  lets the contents of RAM to be written to the hard disk, before  the shut down operation is carried out on computer. When the computer is turned on again, this feature reloads the content from the memory and restores the previous state of your computer (the one before it was turned off). For instance, if you were using internet and had Chrome opened with five tabs before you went for the option of hibernating the system, then the computer will resume with the same five Chrome tabs without any data loss.
Windows 8 has shown up with a lot of changes that are annoying. Possibly because it has been created more like a tablet based operating system.  Regardless of  the fact that Shutdown and Restart options are already enabled in Windows 8, Hibernation option is disabled by default. Here you will find that how to enable Hibernate option and display Sleep Mode ( specifically in Start Menu Power Options ) in Windows 8.
Tutorial To Disable/ Enable Sleep Mode and Hibernate in Windows 8
In order to enable Windows 8 Hibernation, first you need to go to 'Control Panel' by simply clicking on the New Start Menu button or you can also use the Win keyboard key (Windows icon key).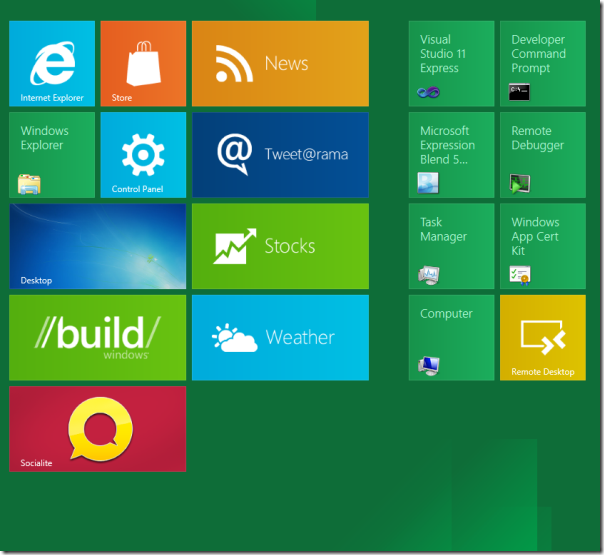 From the new Metro Control Panel you have to select  'More Settings' in order to switch to the 'classic Control Panel view' and  lastly click on 'Power Options'.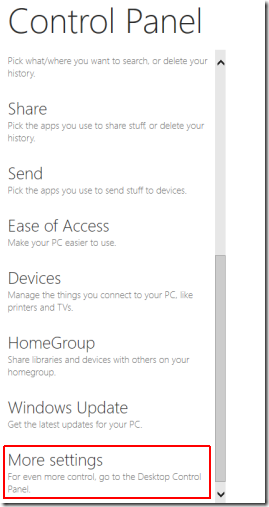 Afterwards you are required to click on the "What the Power buttons do" option.
And the click on the option which says "Change settings that are currently unavailable".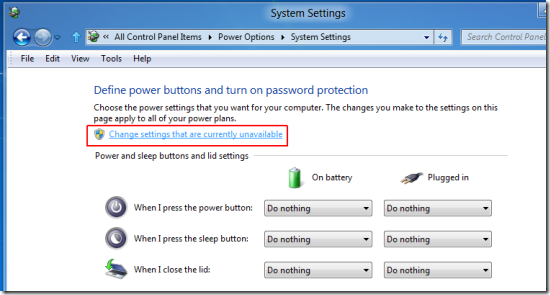 Here you will be provided with the option to enable Hibernation and also that of the Sleep Mode (since Sleep option is hidden by default in Windows 8 Start Menu Power Options).
After completing the above mentioned steps you will be able to Hibernate your computer from Windows 8 Power options. To disable Sleep Mode or Hibernation, you can simply uncheck the Sleep and Hibernate option from Power Settings (see second last screenshot).