The Adobe Acrobat is simply a perfect tool for quick and simple edits. It is highly recommended that it is better to use this tool when you can find no other way of editing the PDF files, because Adobe Acrobat's multiple versions gained quite a bad reputation of their errors that are present in touch-up Text tool.
There are plenty of people who come across troubles with trying to understand that how to edit PDF files. If you are looking forward  to edit a PDF file, then you might have the full and complete version of Adobe Acrobat,  Adobe Acrobat is the main tool that is used for edit PDF file. It is less expensive but very intelligent and this tool really knows how to handle any situation of your need and demand. Previously we have learned how to Print PDF in windows 8 and official download adobe acrobat reader for windows 8; now it's time to edit PDF files free.
It is very user friendly or you can edit PDF files smoothly and there are plenty of features to get used to. With this software, you have the option to open your PDF file, edit and save it directly. PDF files are antagonist viewing not for editing.
Steps To Edit PDF Files Free with Adobe Acrobat
Now here you can get  acquainted with some important steps that how to edit your PDF (Portable Document Files) files. The steps are given as followed:
Step 1
First thing that you need to do is download and install latest Adobe Acrobat version Pro or Stand.
Step 2
After that open the document, where you want to edit or change the text. You need to determine what text needs to be changed.
Step 3
3rd thing to do is to simply click the "Tools" menu from the Menu bar at the top of your screen.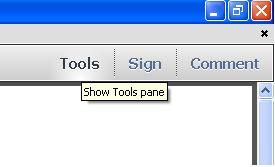 Step 4
And from there Go to Edit Text & Object -> "Add or Edit Text Box".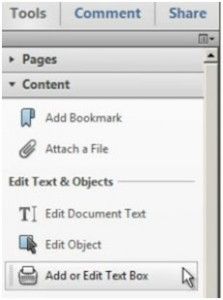 Step 5
You can get the option to add text to a PDF file once the Typewriter dialogue pops up. You simply need to put the mouse position where you need to add or edit the text in the specified PDF file.

Step 6
And when you are done, then simply Save the added text in another PDF file. And in the end click on File-> Save As-> Reader Extended PDF-> Enable Adding Text in Document from the menu bar.

It is highly recommended that PDF files be converted to a DOC or RTF or any other format before you go ahead to edit them and saved as an updated PDF file after edited.