There are some actions in Windows and Windows8 which requires to be executed using Command Prompt. Example of such actions is as if enabling hibernation mode of windows and making a USB drive a bootable media. These are some essential advanced task that can only be performed with Elevated Command Prompt (administrator rights).
You can use the command prompt as a administrator for that you can use different ways such as pressing Ctrl + Shift + Enter keys in the Windows start screen. The mouse users take a long route and find their way to Command Prompt in start menu to open it with administrative rights.
You can use a small tool named as ELE to open the command prompt with admin rights. Anyhow, you can follow these methods to make your command prompt administrative every time you open it up for use.
Methods To Run Command Prompt as Administrator Automatically in Windows 8
Method 1:
Step 1: Go to the Windows Explorer and search for the following to find command prompt. Here is the link to it.
C:>Users> YourUserName> AppData> Roaming> Microsoft> Windows> Start Menu> Programs> Accessories
C: refers to the drive where the windows were installed. For windows8 users they can find command prompt in Programs> Windows System directory
Step 2: you will there see a Command Prompt shortcut. Right click on it and click properties. A new dialog box will appear, switch to the Shortcut tab then advanced and then CHECK Run as administrator and press OK.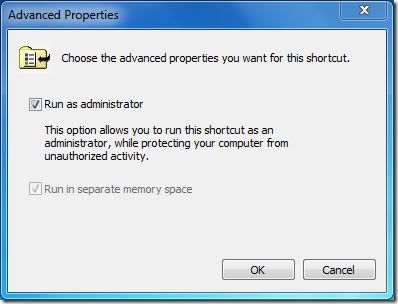 After this now whenever you open the Command Prompt you will have the admin rights.
Method 2:
This method can be used if the First method is not working due to some reasons. Follow the instructions given below to get your problem fixed.
Step 1: Search for the Directory in WINDOWS DRIVE
C:Users> YourUserName> AppData>Roaming> Microsoft> Windows> Start Menu> Program> Accessories
Step 2: Delete the shortcut of the command prompt that is present in the directory.
Step 3: Open Windows Drive again but now search for the WindowsSystem32 folder. You will there find a file named as cmd.exe. Right-Click on it and create a shortcut on desktop.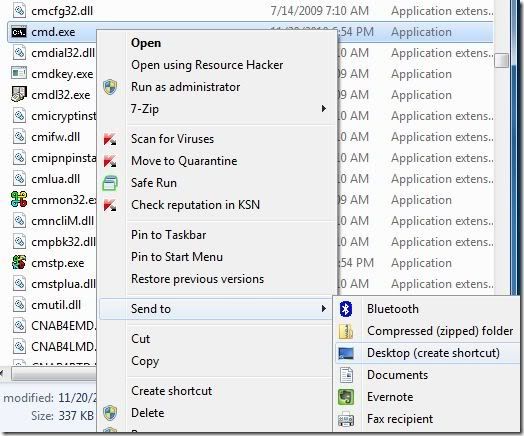 Step 4: Right-Click on the Shortcut, created in the previous step and select Properties. Change the tab to Shortcut tab and click on Advanced. Check the Run as administrator, press OK and then apply.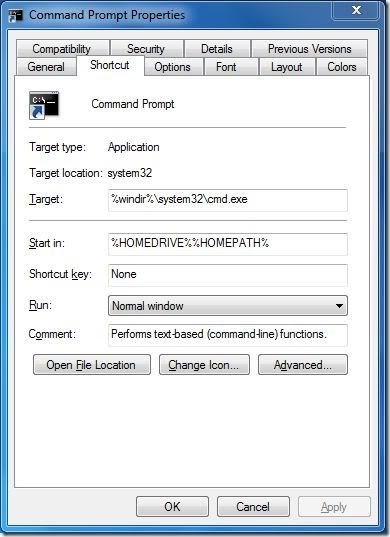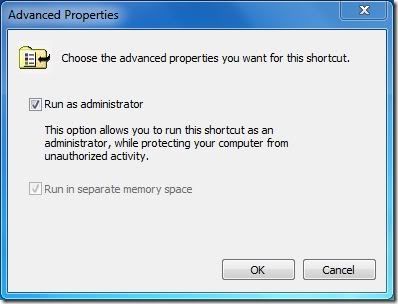 Step 5: Move the shortcut to the following folder
C:Users> YourUserName> AppData> Roaming> Microsoft> Windows> Start Menu> Programs> Accessories
Now you are done after the folder is moved. The command prompt will now run as an Administrator or Elevated